Andersia Silver is to receive LEED certification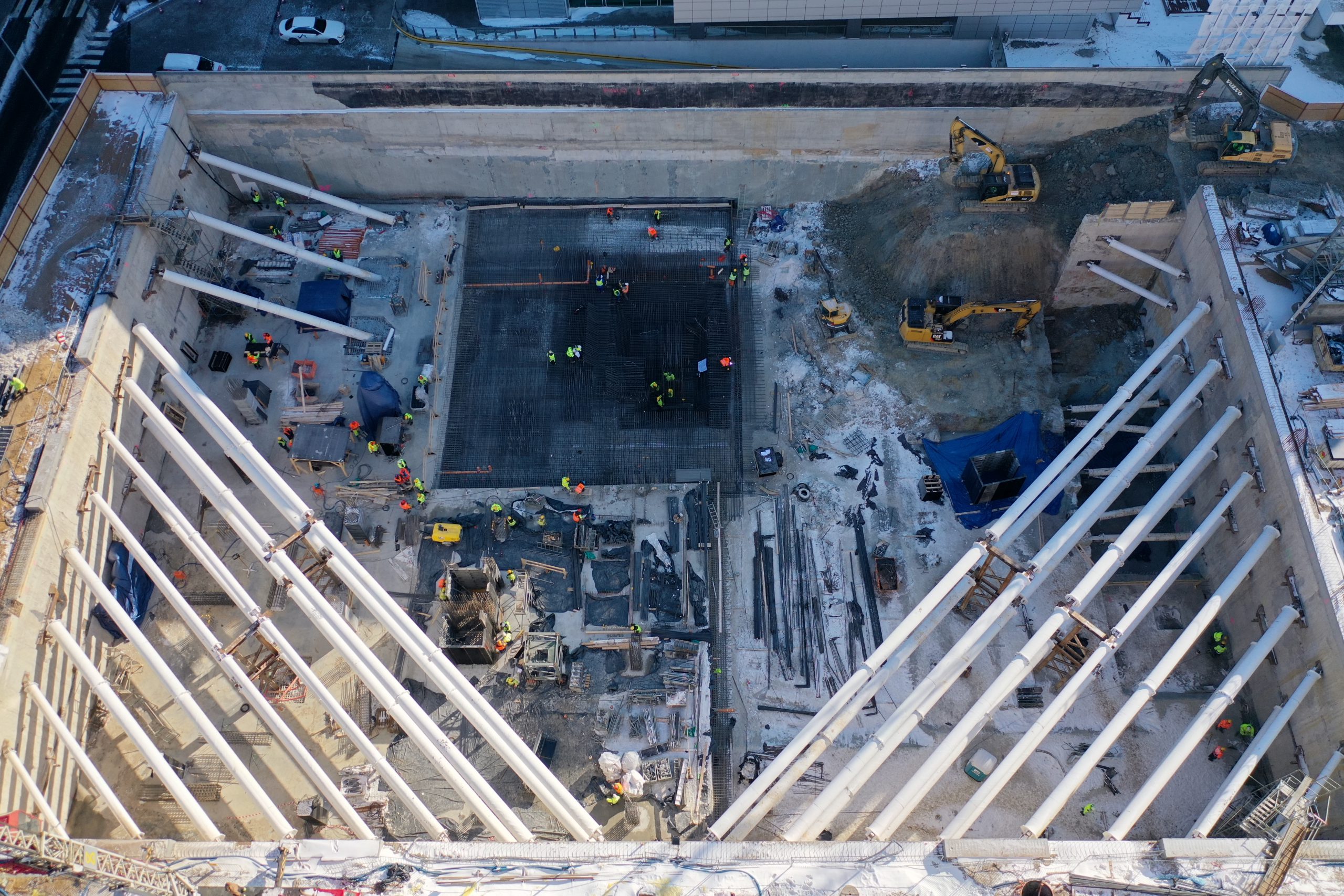 The office building under construction in the heart of Poznań will not only be the tallest building in the capital of Wielkopolska but also one of the most environmentally friendly structures. It is to receive the LEED Gold certification.
The construction of Andersia Silver began at the end of August 2020.  The office building, which is the final stage of the project that has been implemented by the Von der Heyden Group for 25 years, is expected to be completed in the second half of 2023. This is the final part of the complex known as Poznań Manhattan, located on the Andersia Square. Andersia Silver, which is to become the business landmark of Poznań, will be 117.5 metres tall at its highest point and will have almost 40,000 m2 of usable space spread over 25 floors. The building, designed by the design studio of Ewa and Stanisław Sipiński in Poznań, will also be one of the most environmentally friendly structures in Poznań.
Green ideology according to Andersia Silver
Modern cities, and Poznań is certainly one of them, focus on architecture that offers pro-ecological solutions and follow the trends related to sustainable spatial development. Andersia Silver fits into the green DNA of Poznań perfectly well. The office building will be equipped with first-class environmental and health protection technologies. The above is to be confirmed by the prestigious certification. – Andersia Silver is to receive the LEED Gold certification, which will confirm the ecological solutions applied at the design, construction and operation stages of the building, as well as the WELL Certificate to prove that the Von der Heyden Group cares about the quality of space and the comfort of tenants and their employees – informs Piotr Trybusz, the Sales Director from PROBUILD, the representative of the Von der Heyden Group.
What is LEED certification?
LEED (Leadership in Energy and Environmental Design) is a multi-criteria rating system for buildings introduced by the  U.S. Green Building Council in 1998, the USGBC (the American equivalent of the Polish Green Building Council).  In Poland, LEED certification is offered to office, industrial, retail, hotel and school spaces, and the categories taken into account while awarding the certification include: effective water management, quality of the internal environment, applied innovations, regional priorities, location and transport. Only a few office buildings in Poznań can be proud to have such a certificate. Andersia Silver will soon be joining that prestigious group.